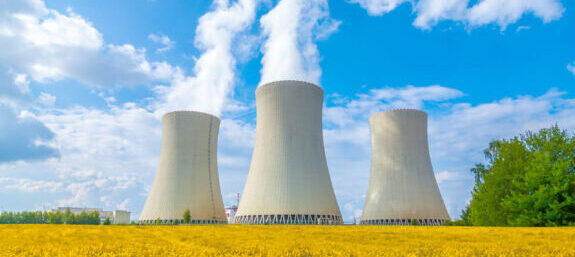 Significant Changes are Coming for PFAS Regulations & Reporting – Here's what you Need to Know
October 29, 2021
By: Rick Shoyer
A New EPA PFAS Roadmap
On October 18, 2021, as part of a larger Biden administration effort to combat PFAS pollution in the air, water and food supply, the USEPA announced a new comprehensive PFAS Roadmap that will guide current and future activities from 2021-2024 to research, restrict and remediate PFAS.
This roadmap outlines the administrative and regulatory direction that the USEPA is planning to take to broadly address instances of environmental PFAS.  In the broadest sense, the USEPA's plan includes a new national testing strategy that will speed up R&D, the designation of certain PFAS as hazardous substances under the Comprehensive Environmental Response, Compensation and Liability Act (CERCLA) and certain actions to expand and accelerate the cleanup of PFAS.
The broad nature of the new roadmap and its guidelines means significant impacts for all industries who manufacture, produce or import products with PFAS, or items containing PFAS. While the changes and individual nuances of the roadmap are too numerous to cover in a single blog post, I'd like to call to your attention some of the more applicable and important changes and regulations, and what they mean for industry.
Notable Changes/Regulations and What They Mean
USEPA removal of de minimis exemption under the Toxic Release Inventory (TRI)
Manufacturers will have stricter reporting requirements of PFAS materials being used, and USEPA is expanding the list of PFAS compounds (1300, compared to the previous 172). This transparency may mean additional monitoring and reporting requirements in addition to TRI reporting, such as water discharge, air emissions, and worker health and monitoring programs.
Final PFAS data gathering rule under TSCA (January 2023)
Manufacturers must report PFAS back to 2011.  This could be a tedious task, plus it introduces the possibility of being subject to additional monitoring and reporting from other agencies.
National enforceable drinking water regulations for perfluorooctanoic acid (PFOA) and perfluorooctane sulfonic acid (PFOS); (Fall 2022/Fall 2023)
If the USEPA establishes lower drinking water standards than the current health advisory limits (HAL), manufacturers with known discharges may experience a significant increase in liability and financial remediation efforts, in addition to potential 3rd party lawsuits.
Publish toxicity assessments and health advisories for several additional PFAS; (Fall 2021/Spring 2022)
An Increased toxicity number for more PFAS compounds may result in new and lower standards and liabilities for manufacturers that used these PFAS compounds, which are mostly unregulated. In addition, modifications to worker health and safety procedures and monitoring programs may be warranted.
Increased monitoring requirements in National Pollutant Discharge Elimination System (NPDES) permits; (Winter 2022)
An increase in laboratory services, and potentially increased exposure leading to remediation at the point of compliance.
Designation of PFOA and PFOS as hazardous substances; (Spring 2022/Summer 2023)  
A requirement for facilities with PFOA and/or PFOS-containing materials on-site to report certain releases of these materials.  This also allows USEPA Superfund to require investigation and cleanup, with up to triple damages in cost recovery.
Further development of technical foundation for future air regulation
The creation of additional permitting requirements and sampling & analyses, potentially leading to modified or rejected permits, or the need to install pollution control equipment.
Further development of USEPA – approved sampling and analytical methods
Additional sampling and analytical methods may increase costs and be the catalyst to regulate additional PFAS compounds.
Develop smaller subcategories of PFAS to allow the addressing of multiple PFAS at once
Expedite and increase suites of PFAS compounds to be monitored, sampled and remediated. 
What do I need to do, and which of these changes will affect me?
The questions on everyone's mind right now are "what does this mean for me?" and "Do I need to be concerned?"  And the answers are "It depends" and "Yes."  While these developments have led to some confusion and questions, Montrose can help you navigate these challenges successfully, and build a plan to address specific needs and areas of impact.
Here at Montrose, we have decades of experience in dealing with PFAS projects to include consulting, testing, risk assessment, project planning/development and remediation and reporting.  We're also experienced in developing and implementing general or incident specific plans for our clients, and when necessary – assisting with regulatory testing and interaction with state and federal agencies.
If you have concerns or questions about this new roadmap and what it means to you, or if your organization is affected by this, please contact me at rshoyer@montrose-env.com and we can provide the expertise and solutions to give you the peace of mind that you deserve.  And as you'd expect, we'll be keeping a close eye on these changes as they develop into programs and regulations, and I'll pass this information on as we receive it.
Rick Shoyer
Investigation and Remediation Expert
Senior Project Consultant, Soil and Groundwater Remediation Division
rshoyer@montrose-env.com
Mr. Shoyer has spent the past 35+ years investigating and remediating organic and inorganic substances both in-situ and ex-situ. Mr. Shoyer's current focus has been with per- and polyfluorinated alkyl substances (PFAS), 1,4-Dioxane, and 1,2,3-Trichlorpropane, and he provides environmental technical assistance to a city in New York whose drinking water supply has been impacted by PFAS. Specific experience has included characterization of surface water supplies; GAC, anion exchange resins and advanced oxidation PFAS removal performance effectiveness; and fate and transport assessments of source releases. Mr. Shoyer has also performed extensive research on alternative fluorine free foams (FFFs) and the various aqueous film forming foams (AFFFs), one major contributor of PFAS being released into the environment. He has presented at various forums on PFAS and other emerging contaminants and is a Licensed Site Remediation Professional (LSRP) and N-2 Industrial Operator in the State of New Jersey.