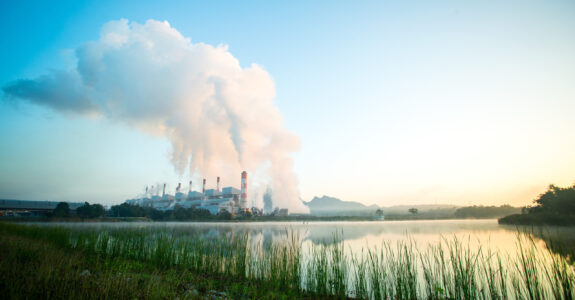 Debunking the Top 7 Myths About FTIR
August 9, 2021
By: Phillip Kauppi
Fourier Transform Infrared Spectroscopy, often referred to as FTIR, is a highly effective, powerful tool that analyses emission data in real-time. Our team has completed thousands of FTIR-related projects at different levels of complexity and holds decades of knowledge about this technology. But as we meet with potential customers or customers who are unsure if this technology is right for them, we often find ourselves debunking common myths floating around the industry. Below are the most common myths we hear & the explanations for each.
Myth: FTIR testing is too complicated and complex.
Answer: Montrose has a dedicated FTIR team with vast experience from a wide variety of sources. We will develop an analytical method for your source, regardless of the gas stream matrix.
Myth: FTIR is only helpful for informal data collection.
Answer: while the real-time results generated from the FTIR are beneficial for engineering studies, there are US EPA and ASTM promulgated Test Methods based on FTIR technology:

US EPA M318 – Extractive FTIR Method for Measurement of Emissions from the Mineral Wool and Wool Fiberglass Industries
US EPA M320 – Vapor Phase Organic and Inorganic Emissions by Extractive FTIR
US EPA M321 – Gaseous Hydrogen Chloride Emissions at Portland Cement Kilns by FTIR
ASTM D6348 – Standard Test Method for Determination of Gaseous Compounds by Extractive Direct Interface Fourier Transform Infrared (FTIR) Spectroscopy, https://www.astm.org/Standards/D6348.htm
Myth: the FTIR is always accurate.
Answer: there are times when the raw data may be inaccurate. However, we provide a thorough spectra data validation to ensure accurate identification and quantitation of all analytes of interest before finalizing data.  Typically, the FTIR data are validated while on site.
Myth: it's a new testing technique.
Answer: gas-phase FTIR testing has been utilized for over 30 years. US EPA 320 was written in 1991. Several individuals within MAQS have been performing FTIR testing for over 20 years.
Myth: water interferes with many compounds.
Answer: yes, percent levels of water do absorb widely across FTIR spectra. Even so, we can still measure almost all compounds accurately in the presence of high levels of moisture.
Myth: FTIR is too expensive.
Answer: the cost of FTIR may be more than any individual analyte tests but may cost much less than the sum of many test methods (CO, NOx, HCl, NH3, SO2, etc.).
Real-time data allows process modifications to avoid being out-of-compliance, which can be costly.
Myth: it takes too long to set up and gather data.
Answer: the FTIR and sampling system can be set up and ready to collect the sample as quickly as two to four hours from the time the test team arrives at a job site.
Have additional FTIR questions? Let us help!
Check out the other blogs in this series: