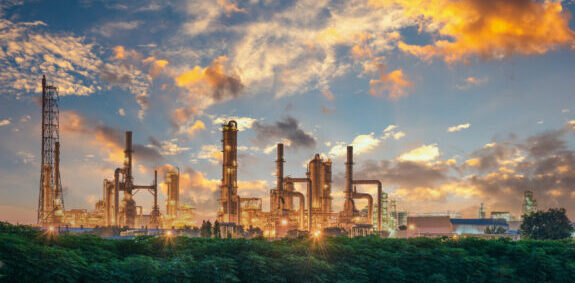 What Industries Can Leverage FTIR Analysis?
August 9, 2021
By: Peter Pakalnis
Fourier Transform Infrared Spectroscopy, often referred to as FTIR, is a technique that uses infrared spectroscopy to provide users with real-time and continuous emissions data for short- and long-term gas measurement studies. As the usage of this technique begins to ramp up in Canada for both compliance and process testing programs, we often hear the question, "So what industries can leverage FTIR analysis?"
If you're also wondering this, you're in luck because we answered this question and a few more below.
What industries and applications can leverage FTIR?
Virtually any industry can benefit from FTIR measurements. The more common industries that conduct FTIR measurements include ethanol, petrochemical, petroleum refineries, pharmaceutical, nitric acid plants, ammonia plants, insulation, cement, automotive, waste incinerators, and power generation. An FTIR can be installed permanently as a continuous emissions monitor system (CEMS) or installed for short or long test periods by an emission testing team.
What are the benefits per industry?
When using an FTIR for organic and inorganic measurements, the benefit for most industries is the real-time data from the analyzer.  Seeing immediate results on screen when making production changes is very beneficial.  Customers can use this real-time FTIR data to optimize processes (trials), reduce process losses, and, most importantly, reduce emissions, equating to potentially enormous cost savings for facilities and benefits to our natural environment.
Ethanol: real-time analysis of contaminants typically conducted by "wet method" grab sampling.
Petrochemical: real-time HCN measurements.
Nitric Acid Plants: Green House Gas emissions testing.
Power Plants: real time ammonia slip
Waste Incinerators: real-time monitoring for multiple contaminants to better understand processes.
What are some of the successes our customers have seen with FTIR analysis?
A client wanted to confirm that the FTIR was the appropriate technology for an extensive process trial test program. So we simultaneously tested using the FTIR, our continuous emission monitoring system (CEMS), and the facility also used their test team to conduct some measurements. All data was well within 10 percent of the FTIR method.
We had to sample at a very aggressive source for a specific contaminant to confirm its presence. In addition to following the US EPA FTIR methodology, we also conducted a US EPA "wet method" test simultaneously.  The two distinct methods yielded very close results and confirmed the presence of the contaminant for our client.
Client contaminant emission models did not match emissions for a particular source; we used wet methods and FTIR to compare data for the same contaminant, and the numbers matched exceptionally well.
A casting facility was having corrosion issues with their crucibles. We sampled for the contaminant that was causing the problems with the FTIR, and the facility adjusted concentrations to stop the corrosion.
A facility had a benzene release and had no means of obtaining immediate, continuous long term ambient benzene results for their in-house emergency. The FTIR was used for an extended period to monitor the ambient air until the release was cleaned up.
Check out the other blogs in this series: