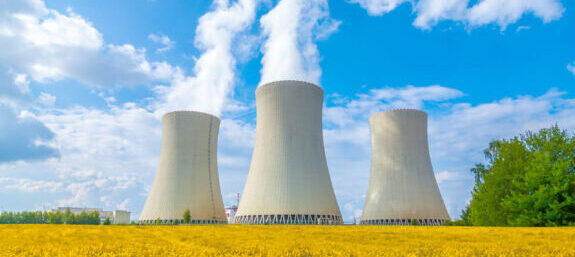 Continuous Emission Monitoring Systems (CEMS): What Are They and Why Do They Matter?
July 16, 2021
By: Blake Ericson
When we say, "continuous emission monitoring systems (CEMS)," we're talking about the systems used to measure gas or particulate matter emissions. Generally, the main components of a CEMS are a sample probe, filter, sample line, gas conditioning system, calibration gas system, and gas analyzers.
The CEMS is a pivotal part in staying compliant with EPA rules and regulations. It monitors gas streams resulting from combustion in industrial processes. This includes analytes like sulfur dioxide, nitrogen oxides, carbon monoxide, hydrogen chloride, airborne particulate matter, mercury, volatile organic compounds, and oxygen.
How do they work?
Simply put, a CEMS uses emission rate calculations to determine compliance.
It does this by using a sample probe to extract a small sample of flue gas through a pump into the CEMS system. Facilities using fossil fuels often use a dilution-extractive probe to dilute the sample with clean, dry air. They do this because pure flue gas can be hot, wet, and sometimes sticky. When it's diluted, the sample goes through to a manifold where analyzers can extract the sample. Once analysis is over, the gas exits through exhaust vents. A Data Acquisition and Handling System (DAHS) collects the output and records the emissions data.
The CEMS operates at all times – even if combustion processes aren't running. This makes it easier to stay compliant with specific EPA requirements to take regular readings throughout the day.
Why are they important?
Some EPA regulations require a CEMS for continued compliance determination.
More than that, however, a CEMS can be invaluable if things should ever go wrong. Their minute-to-minute reports may show the moment of malfunction. These reports can also show how much any relevant permit conditions were exceeded, and what moment the problem was solved. This data can be crucial when explaining any noncompliance notifications to the EPA.
How Montrose can help
Montrose Environmental has more than 30 offices with over 450 consultants, project managers, technicians, and engineers in North America. They offer testing and on-site analytics, including CEMS and technical reporting. These experts are well-versed in complex national and regulatory requirements – making them an integral partner in finding the right solutions for you.
Blake Ericson
Business Development Manager
Blake Ericson is a Business Development Manager for Montrose Environmental Group. Mr. Ericson has 6 years of experience in the fields of air quality management, engineering, and regulatory testing; primarily involving FTIR and GC-FTIR technologies. He began as chemist and analyst for Prism Analytical Technologies in February 2015. Since then he has completed >120 individual projects both solo and with teams throughout the United States and internationally. Mr. Ericson received his MBA and BS in Biochemistry from Central Michigan University.
Connect with him on LinkedIn.