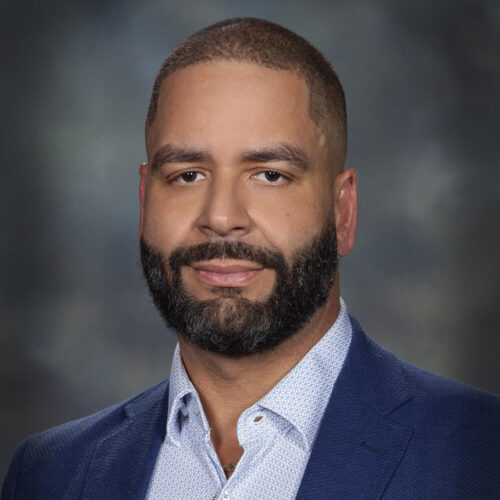 John Jackson
Chief Information Officer
John Jackson is the Chief Information Officer (CIO) at Montrose Environmental Group, Inc. Mr. Jackson is responsible for overseeing Montrose's IT team and strategy, including enterprise network infrastructure, software application stack, cybersecurity, company hardware/software assets, and end-user support. Mr. Jackson also leads all technology input around M&A.
Mr. Jackson previously served as the VP and CIO for Aerojet Rocketdyne where he led the IT team on the development and execution of an IT strategy with focus on enabling innovative, secure, and compliant technology solutions to help deliver on mission success. He served as a board member of the Aerojet Rocketdyne Foundation. Mr. Jackson was the Executive Director of Cyber Security, Global Infrastructure & Compliance at Pratt & Whitney where he led the development of the first cloud-based strategy for Pratt & Whitney's three largest enterprise systems (ERP, MES and PLM) to support the unprecedented engine production ramp. John held other senior technology leadership positions with Tronox, D + M Group, and CHEP.
Mr. Jackson earned a Bachelor's Degree in Criminal Justice from John Jay College (CUNY). He attended the UTC Executive Leadership Program at the University of Virginia, Darden School of Business.